This is the Oracle Cloud: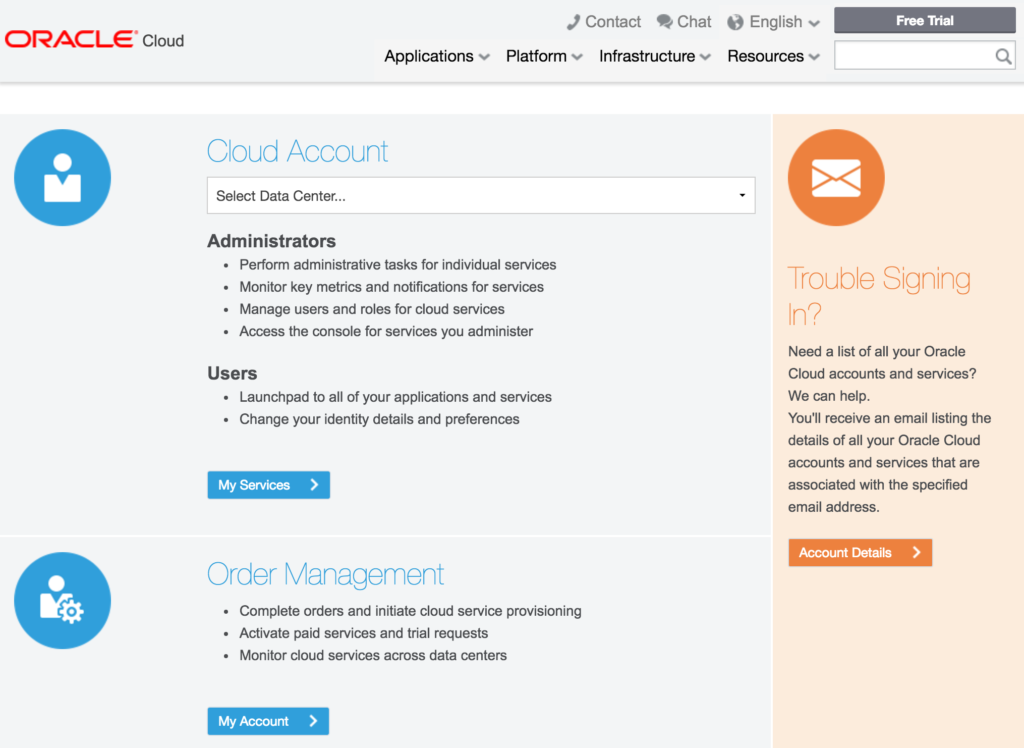 What do you think happens when you click on "Account Details"? This:

This experience and many others make me wonder if Cloud is truly a priority at Oracle. There is obviously no automated availability testing taking place, and some of my other Oracle Cloud experience has not left me terribly impressed.
This is the company that brought us the gold standard in relational databases, for crying out loud! You can do better, Oracle. Please, please start trying.