In cloud vendor rankings, Oracle is often found somewhere in the pack of "other cloud providers," way behind Amazon, Microsoft and Google. But on their home turf, the database, Oracle is moving towards its natural leadership position. In the latest Forrester Wave™ for Database-As-A-Service, Oracle is right behind AWS and Microsoft in the Leaders section.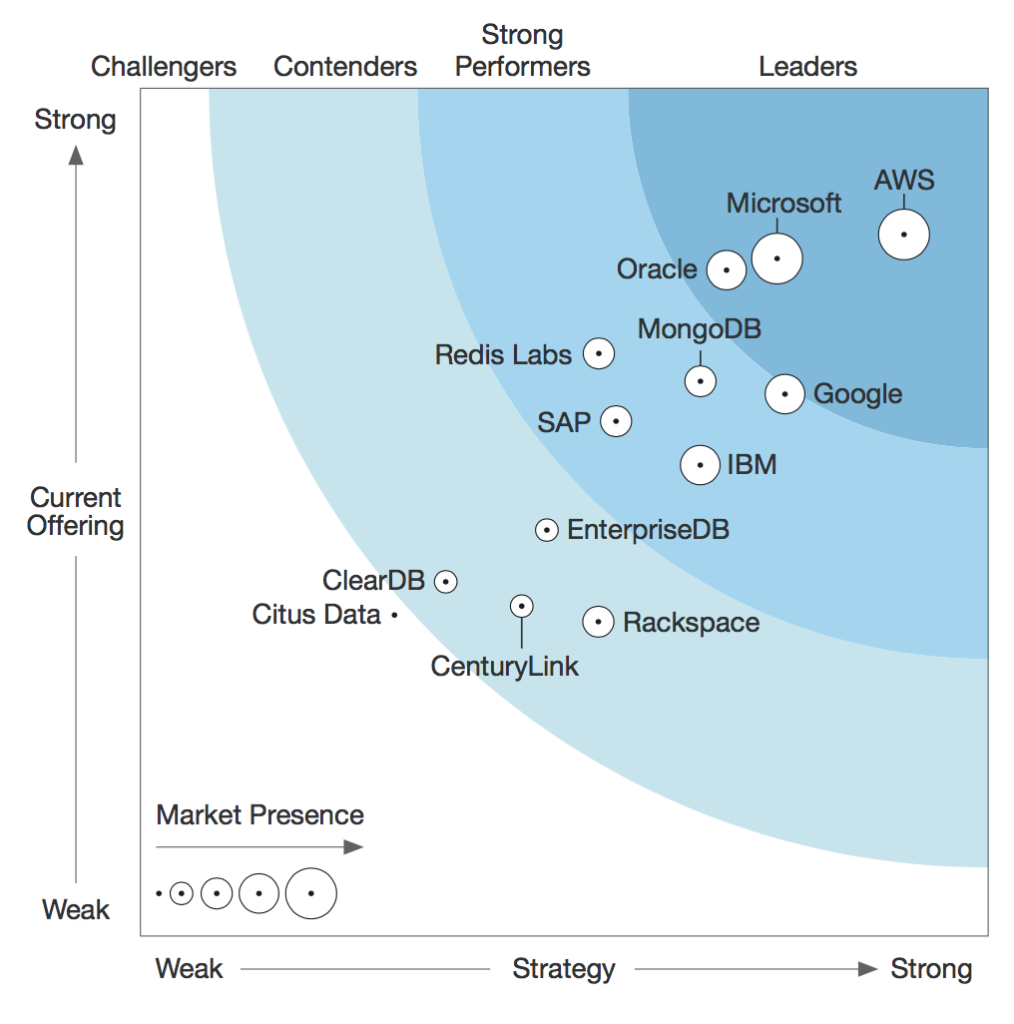 Source: The Forrester Wave™Database-As-A-Service Q2 '17
Looking at Forrester's evaluation criteria, it is possible to argue that the position should have been even higher. It is not obvious why Oracle should get a lowly 1.6 score for Architecture, nor why they should only be rated 4.2 again AWS' perfect 5.0 for security.
Licensing is always part of the decision when discussing Oracle software, and there is a big difference between running Platform-as-a-Service (PaaS) or Infrastructure-as-a-Service (IaaS).
With PaaS, the database license is included. This means you don't buy an expensive database license up front, and can simply terminate your PaaS contract if you don't need the database anymore.
With IaaS,  whether from Oracle or one of the other two approved vendors  (Amazon and Microsoft), you will have to bring your own Oracle license.
For new development using an Oracle database, the flexible licensing means you should use Oracle PaaS if at all possible.
For existing Oracle installations, it might make sense to move from your existing on-premise hardware into the cloud if you are faced with buying new hardware. Note that some features are only available on Oracle's IaaS cloud – for example, you can't run Oracle RAC on Amazon or Microsoft.