In a famous Monty Python sketch, John Cleese tries to return a dead parrot to the shopkeeper where he bought it. However, the shopkeeper is impervious to reason and claims the clearly dead parrot is still alive.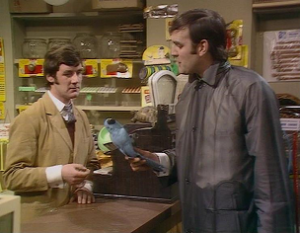 I just had a "dead parrot" moment with iTunes support. Their support used to be excellent, but the humans have now been replaced by imbecilic chatbots. This is a serious miscalculation.
What really annoys customers is when they are not listened to, and not listening is the one core competency of today's chatbots. Being served platitudes about "we understand you are unhappy" doesn't make me happier…
If you are considering chatbots for some aspect of your operation, make sure to offer an option for the customer to give feedback. Apple doesn't, and Tim Cook probably thinks their support is brilliant. It isn't.